Get withdrawable 10€ welcome bonus instantly from leading crypto exchange Bitpanda!!
Claim your bonus 10€ from the leading crypto Exchange Bitpanda! You will earn 10€ instantly... Bitpanda; one of the leading crypto exchanges(best in Europe), has a 10€ welcome bonus program for new referred users. In order to claim your 10€ free bonus; 1) Register Bitpanda via this link https://www.bitpanda.com/en?ref=4919007683543152686 (you should sign-up with a referral link), 2) Verify your identity, for this; Click on the panda icon at the upper right corner and click on 'verify now' button. Enter your personal data, click on Save, Choose the Country of Issuance and Type of Identification, and click on "Continue" Choose a "Verification Provider" and click "Continue"
The verification consists of a video identification procedure. You can choose IdentityTM or IDNow, and you will connect to the video verification after clicking Continue.
3) Deposit&trade at least 10€ of worth crypto and they will deposit 10€ next day at 9:00 AM to your Bitpanda Euro wallet.(Sometimes they deposit the bonus immediately). You are absolutely free to withdraw your all balance after receiving the bonus. It is better to deposit 15€+ in order to be able to withdraw the balance since minimum withdrawal amount is 25€.
This is a one-time task.

130,000 satoshi (~$11.28 USD)
No escrow, peer-to-peer payment requested
Posted 5 months ago by
Standingstill
·





·
0 reviews
This post has 4 offers!
Offer work completed & pending confirmation ·

lightningbug
·





·
9 reviews
· 5 months ago
Offer declined ·

EpiphanyGame
·





·
4 reviews
· 3 months ago
---
Need a wallet?

Android setup ·

iOS setup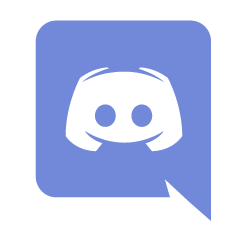 Chat with us on discord! ·

Follow us · Live support chat (9am - 6pm pst)

© Copyright 2019 Microlancer.io, LLC
Compare · Fees · Terms & Conditions · Privacy Policy · About Us · FAQ · Affiliates · Contact ·