Send us link to crypto gambling app that is not in our list and get 1k sats! ⚡
Hey! We are making research to understand more deeply crypto-gamblers motivation and how can Lightning make their experience better.
Send us link to crypto gambling app/site/telegram/discord/reddit/e.t.c. with active english speaking community (which we can contact) that not on the list below and get 500 sats here and additional 500 sats in Bitlum.io wallet! to get bonus in the wallet you need to create an account and ping us in support chat ;)
Here is the current list:
lightning-roulette.com
lightningspin.com
bc.game
satoshibet.io
luckythunder.com
kriptode.com
bitdouble.io
lightningflip.xyz
lngames.net
lightningslotmachine.com
microbet.fun
satoshi-go-bet.alhur.es
satoshis.games
nitrodice.com
nanogames.io
moneni
bustabit.com
fortunejack.com
nitrogensports.eu
mbitcasino.com
crypto-games.net
bitcasinoio
funfair.io based services
monsterbyte.io
bitvest.io
cryptogames.io
bitstarz.com
casinoroyale.bet
luckyfish.io
luckygames.io
tronext.io
bitsler.com
primedice.com
This task can be fulfilled multiple times.

500 satoshi (~$0.03 USD)
This post has 12 offers!
Offer completed ·

seebees
·





·
35 reviews
· 1 week ago
Offer completed ·

Yudhisthir
·





·
5 reviews
· 1 week ago
Offer declined ·

fiatjaf
·





·
41 reviews
· 1 week ago
---
Need a wallet?

Android setup ·

iOS setup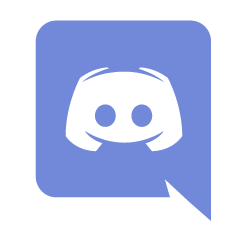 Chat with us on discord! ·

Follow us · Live support chat (9am - 6pm pst)

© Copyright 2019 Microlancer.io, LLC
Compare · Fees · Terms & Conditions · Privacy Policy · About Us · FAQ · Affiliates · Contact ·