Earn 1000 sat: Help shill Microlancer online
To help spread the word about Microlancer, this task is to mention Microlancer when it is an appropriate reply or mention to a public topic/thread around freelancing or lightning network being discussed online.
Remember, it should be a relevant mention! If you mention Microlancer on an irrelevant thread, you will NOT receive any credit. In fact, if you mention it on too many irrelevant threads, you'll no longer be eligible for any rewards.
The goal is to spread the word in a thoughtful, helpful way, around the social web.
Examples:
Someone mentions they want to do freelancing with crypto on Twitter. Mention Microlancer as an option, and receive your reward.
Someone mentions they are wondering what kind of Lightning Network apps are out there. Mention Microlancer as an option, and receive your reward.
Someone mentions they need help with something (homework, leveling in a game, tech help, etc) and they are willing to pay in crypto, mention Microlancer and receive your reward.
Good sites to shill:
Reddit
Twitter
Facebook
Bitcointalk
Any freelancing forum
Blogs
Live example:
https://www.reddit.com/r/Jobs4Bitcoins/comments/9zx85a/are_there_freelancing_sites_that_pays_in_crypto/
Any attempt to defraud the task by inventing your own thread or hijacking completely irrelevant threads to weave Microlancer into it will be grounds for disqualification. Be sure to post an exact link to where you mentioned Microlancer. Other than that, good luck and thanks for helping!
This task can be fulfilled multiple times.

1,000 satoshi (~$0.08 USD)
Posted 10 months ago by

Microlancer
·





·
352 reviews
(
revisions
)
---
Need a wallet?

Android setup ·

iOS setup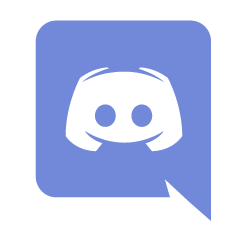 Chat with us on discord! ·

Follow us · Live support chat (9am - 6pm pst)

© Copyright 2019 Microlancer.io, LLC
Compare · Fees · Terms & Conditions · Privacy Policy · About Us · FAQ · Affiliates · Contact ·